Cooperation with Nayeb brand
Cooperation with Nayeb brand
To cooperate with Nayeb brand, please complete and submit the cooperation form at the bottom of the page
عنوان ماژول
توضیحات ماژول در این قسمت قرار میگیرد
عنوان در این قسمت نوشته می شود
توضیحات در این قسمت قرار میگیرد
Prohibition of the use of the nayeb brand as an alternative to the exclusivity of the nayeb name
My name is Mohsen Rafijamal (Nayeb). I am the grand Nayeb's daughter's son. Working in my grandfather's chelo-kabab restaurant during summers and all other holidays, until the end of high school, I used to do my utmost to discover all secrets about how to prepare and serve a favorite chelo-kabab. Then, with the purpose of personal experience, I entered into some short-term partnerships and established a number of Nayeb restaurants across Tehran. I subsequently left Iran to live and study abroad. After returning to Iran, considering my precious experiences and using my management knowledge, acquired both locally and overseas, I immediately founded Nayeb of Vozara, on 28.08.1990, in order to preserve my inherited and acquired values.
After that, I opened another branch in Elahieh and then Nayeb Farangi restaurant, which was welcomed.

But unfortunately, I gradually realized the abuses of many abusive people in Tehran and other cities of the holy name of Nayeb, which was the name of our ancestors. And I went to many countries abroad
In 1994, due to the preservation of the credit and spiritual values ​​of the name and trademark of the nayeb,
 I succeeded in registering and marking the deputy in Iran and many foreign countries,
 and now, unfortunately, I am doubly busy with legal actions and deletion of the word nayeb
 by Profiteers and ignorant of God that I have been in various jobs, including restaurants and barbecues, and generally food-related jobs.
As an example, I will introduce a number of them who have been legally convicted based on the actions of my lawyers,
 and a number of others whose case of malice and unauthorized use has been proven and is under investigation,
 and I consider this situation to be valid. Registration document and nayeb mark People who use this trademark 
should immediately take action to eliminate their illegal action, and people who introduce themselves as a deputy 
and offer you a partnership by visiting this site claim that the claim is baseless. They were informed and tried to establish themselves or,
 at the suggestion of others, to refrain from using the name and symbol of the nayeb.
Legal action to prevent the misuse of the nayeb name in the Tehran market



Legal action to prevent the abuse of the nayeb name on the Snapfood site
Legal action to prevent the abuse of the nayeb name in the kourosh Commercial Building
Legal action to prevent the abuse of the nayeb name in the ghazvin
Legal action to prevent abuse of nayeb name in other classes
Legal action to prevent the abuse of the name of Nayeb in Lahijan
Legal action to prevent the abuse of the name of Nayeb in yazs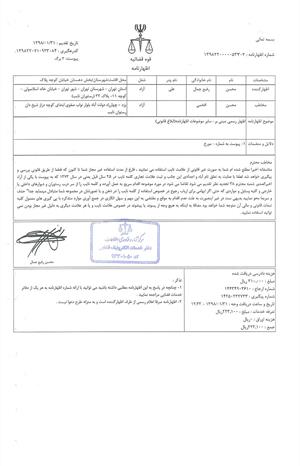 Legal action to prevent the abuse of the name of Naib in shiraz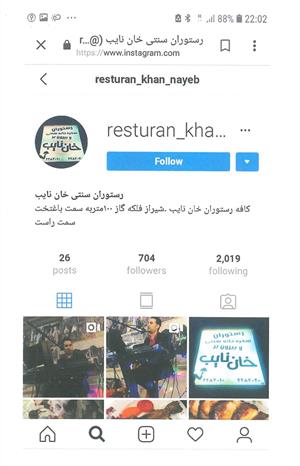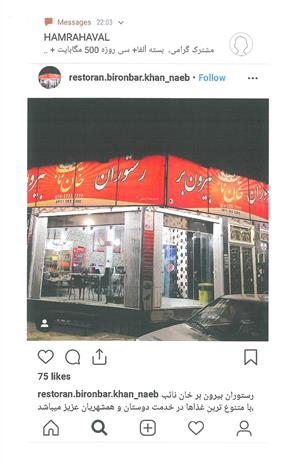 Cooperation with Nayeb brand
To cooperate with Nayeb brand, please complete and submit the cooperation form at the bottom of the page
افزودن ماژول جدید